How to Get in Amazing Shape Faster Than You've Ever Dreamed Possible Training in Mixed Martial Arts in Albany NY.
WARNING: Empire Mixed Martial Arts Training is Highly Addictive! 
Proceed Only If You Can Handle Lightening Fast Results & Lots of Fun….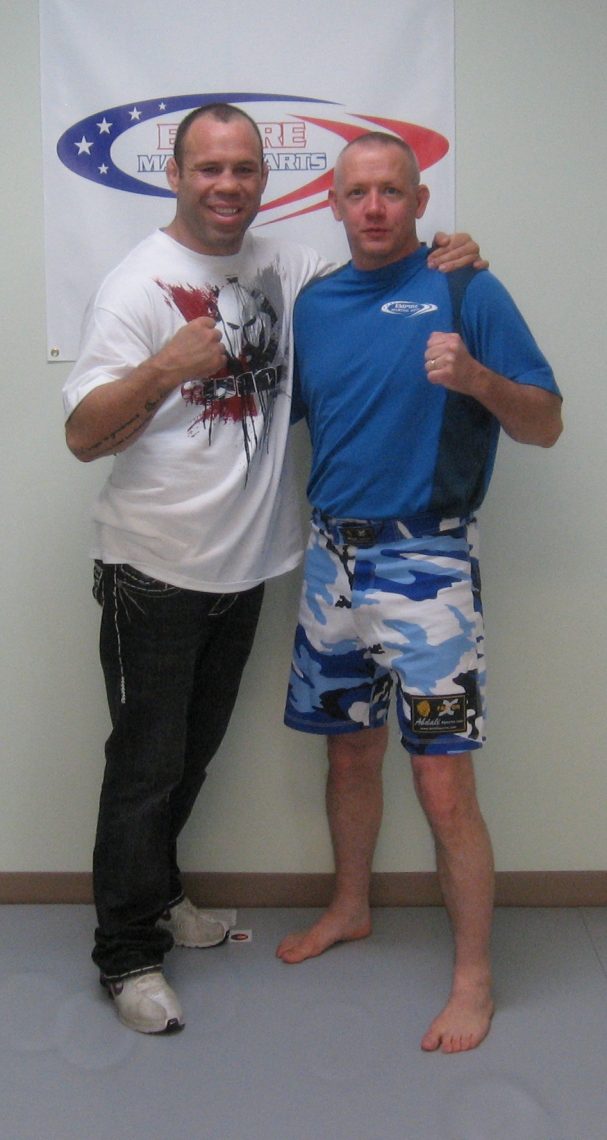 Photograph of Alan Condon, Founder of Empire Martial Arts and
UFC Fighter Wanderlei Silva after MMA training seminar at Empire Martial Arts.
What would it mean if you could . . .
► Knock the stress out of your life quickly and easily

► Train like a Professional fighter to get a lean, athletic look, not to mention plenty of functional strength."
AND………..
 You'll get results quickly and easily
 You'll shed your excess body fat quickly
 You'll learn to manage and reduce Stress
 You'll improve your physical balance
 You'll increase your self-confidence
 You'll improve your physical conditioning
 You'll increase your flexibility
 You'll have the body you always dreamed of
AND…You WILL Get the Body You Deserve and Be Able to Keep it!
And even more good news…
Absolutely NO Previous Fitness Experience is Required!
Maybe you even DREAM of being able to do these things!
(C'mon, it's okay to admit! Be proud of your obsession!)
I'll tell you what . . . If you want to accomplish any of these great goals and get in the best shape of your life . . . 
Then call me right now for a Special Private Introductory Lesson!
And I'm so confident in these lessons, I'll even give you a Free t-shirt, too! Because I know you'll be back for more! 
Call Alan Condon Now 518.456.2582
Empire Martial Arts
4 Walker Way
Colonie,NY 12205